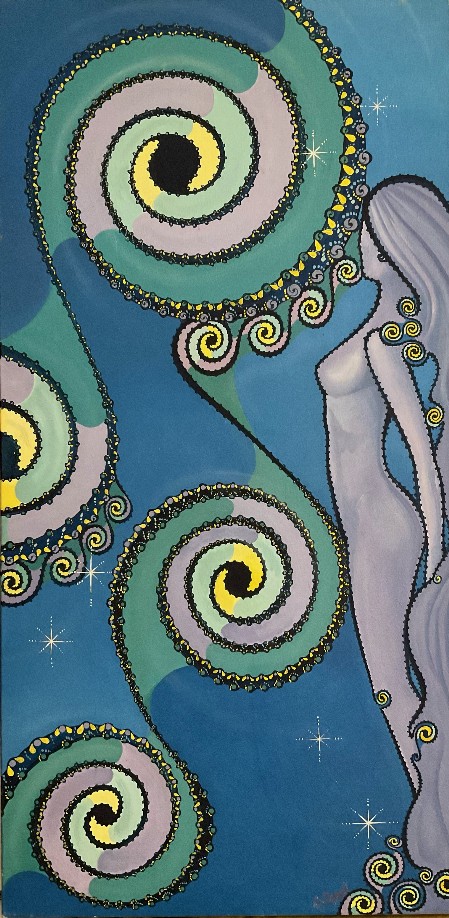 I am a Fractal
Details highlighted
Price: €1100.00

Handmade

Technique: Acrylics on canvas

Width: 80cm
Height: 40cm
Depth: 1.5cm
The beauty that describes the physical laws of the universe as the harmony of the golden proportion, or biomorphic fractals, inspired me to have the vision that there is a connection between all things and that human beings are connected and are also part integral part of a great cosmic system!
All original paintings are shipped within 2-3 weeks after payment confirmation.
All originals are shipped to Europe by UPS or TNT post, depending on size and destination. I'll be sure to email you shipping notification and tracking details once your painting has been shipped. If you are located outside the European Community, please email me and I will put your painting on hold while we discuss shipping options at: info@iostephy.com
All major credit cards and PayPal are accepted and processed through Paypal. All customs and duties fees are the responsibility of the buyer.
If you have any questions, please email info@iostephy.com
All sales are final. I am unable to accept returns, exchanges or cancellations. However, it is very important to me that you are satisfied with your purchase, so please email me if you have any problems with your order at: info@iostephy.com
If you have any questions, do not hesitate to email me at: info@iostephy.com